What is Contact Centre Pro (CC Pro)?
Contact Centre Pro (CC Pro) is a cloud-based contact centre solution that has been specifically designed to address the needs of a small to medium size contact centres with up to 100 seats. Our development programme has embraced our 18 years' experience.
Unlike many contact centre solutions, CC Pro has been designed with data at the very heart of its development. The solutions relationship with data is threefold:
1) The uploading and processing of data to provide tangible data outcomes
2) To manage the scripts and journey for the customer
3) To provide live, flexible and meaningful data structures to help manage the best outcomes.
As you would expect, CC Pro is a cloud solution providing your team with complete geographical flexibility. Working from home, in the office or abroad simply doesn't make a difference.
With dynamic scripting, live reporting and wall boards – this very cost effective solution makes managing the productivity of your team easy and effective.
Why should I have Contact Centre Pro (CC Pro)?
With a cloud based solution your contact centre team can work from wherever they have internet access.
Information is presented on intuitive wallboards showing service numbers, queues and the availability of agents.
Customisable script flows assist agents and ensure each call is consistently handled to maintain service expectations.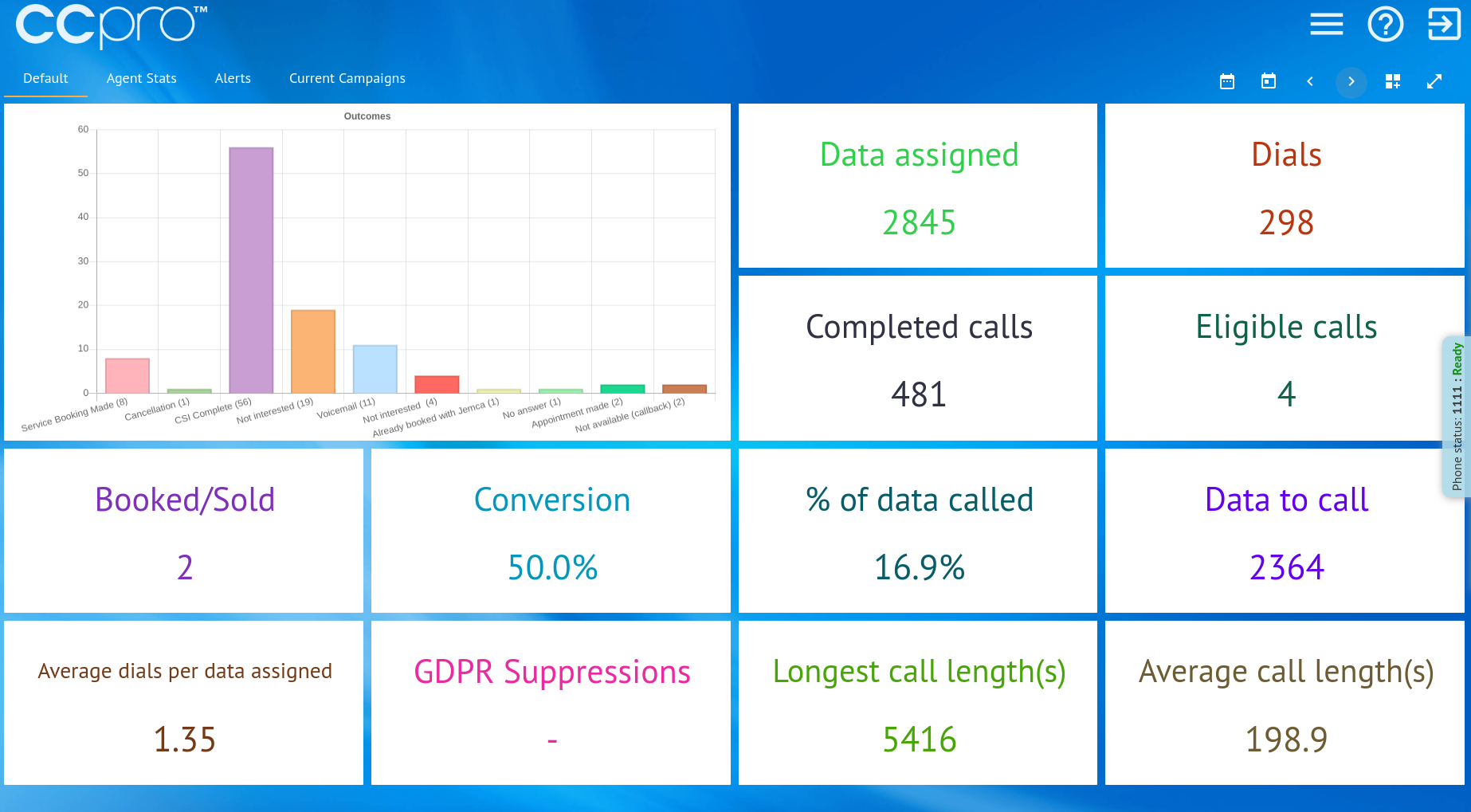 To download a copy of our CC Pro brochure, please fill in the form below
Call us on 0330 159 4000 or fill in the form below